News, Events & Promotion
Visit us at the Swadlincote Tourism Day on April 5th at the Delph, where we will be handing out flyers and the latest day tours, alway happy to chat to customers old and new.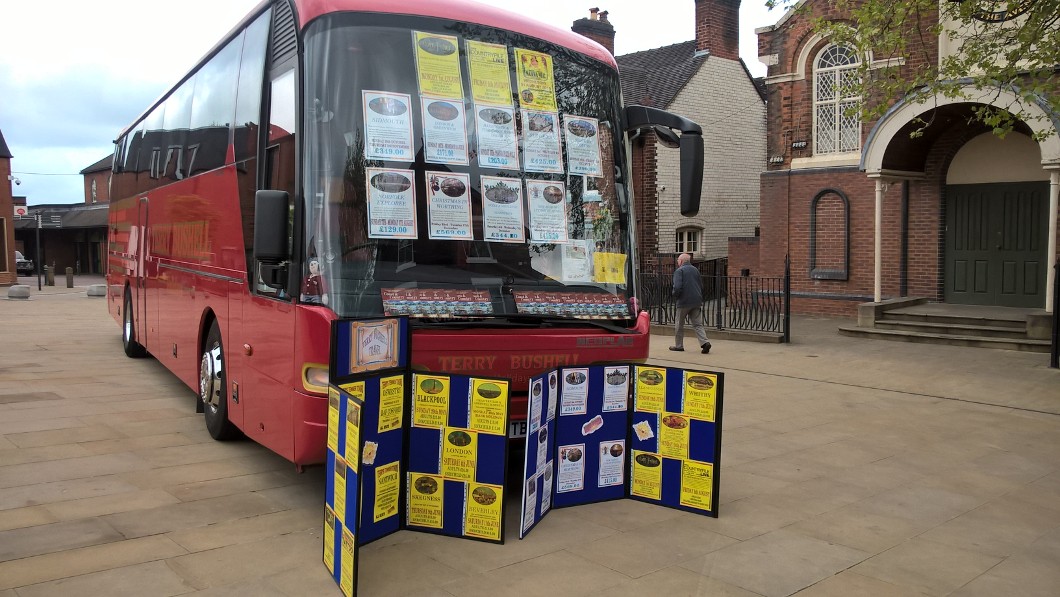 01.04.2019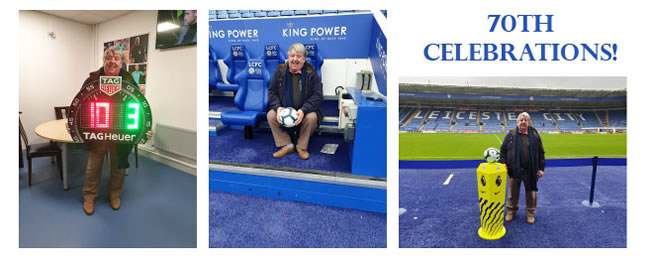 March 15th was a very Special Day for us as it was Terry's 70th, we celebrated in style and even gave him a suprise tour of his beloved Leicester Football Club.
20.11.2018
Terry Bushell are celebrating 30 Years, and to help celebrate Terry was featured in the October edition of Coach and Bus week. You can read the article if you click here.

11.04.2017
Upcoming Events
- Come and Join us on Saturday 24th and Sunday 25th June at the Festival of Leisure Gresley Park more details to follow.
We hope to see some friendly faces at the events, look forward to seeing you there.
Celebrating The Torch!
We were lucky enough to be on the route for the torch relay for the 2012 Olympics. The crowds gathered outside Terry Bushell Travelshop in Burton on June 30th, and we have to admit that we did enjoy a biscuit or two whilst sipping warm tea on an early wet June morning! What a privelage to be involved! View the video here on the BBC!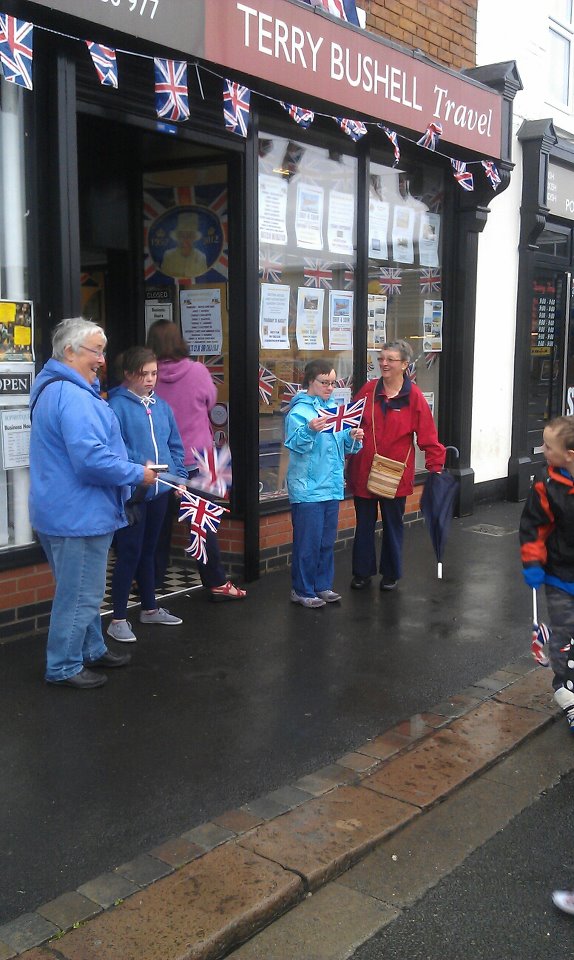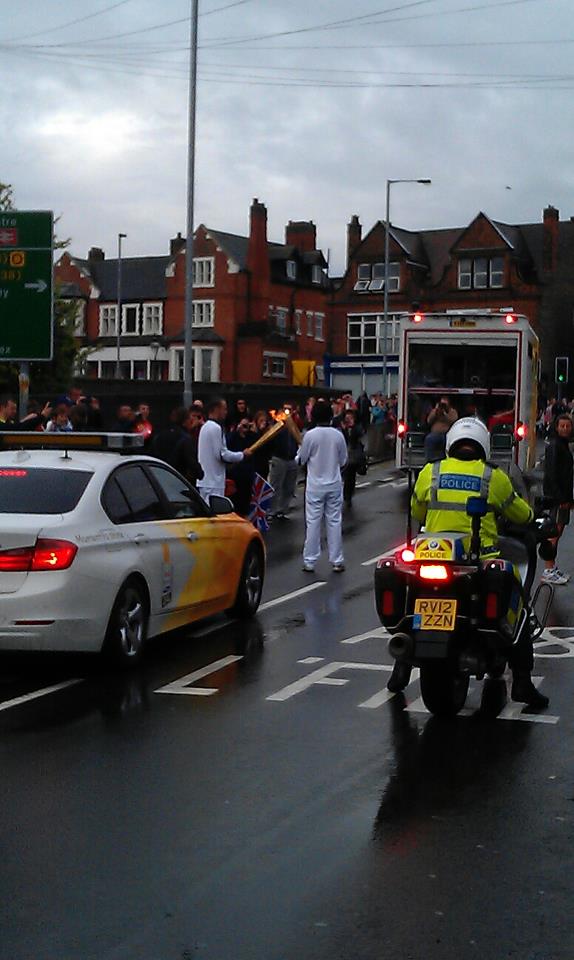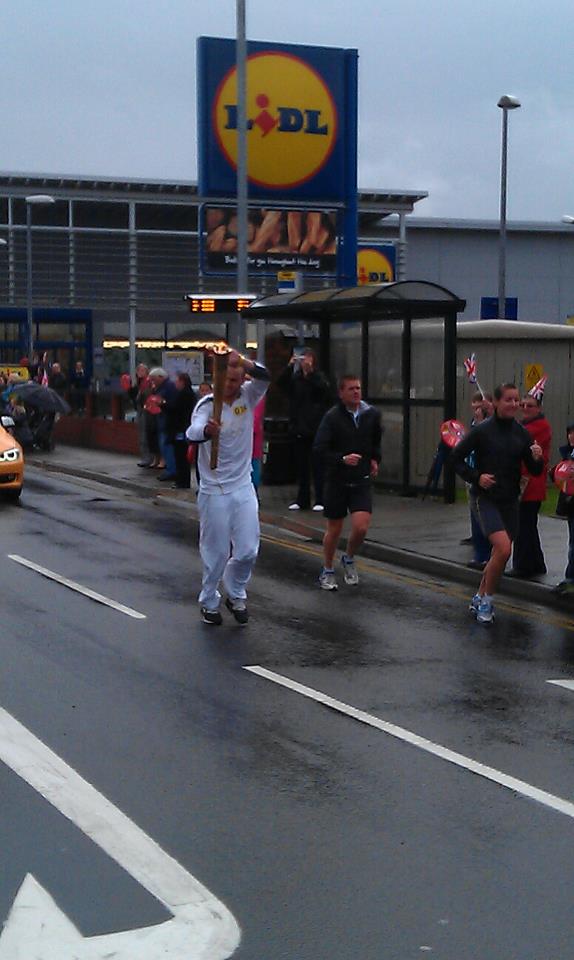 Visit Britain Day at The Delph 10th March
Thanks to all that all came to visit us on the day, it was great to chat to you about tours past and future trips.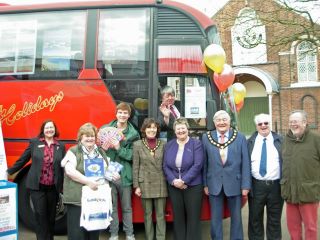 Terry In the Spotlight -Terry's Perfect Day Out
Terry has written an article about his perfect day out, giving you an insight into Terry's past and the visits he used to make to his family in Ireland.The article was published in The Coach Drivers Club News in February 2012. Please click on the image below to read, we'd love to hear your thoughts.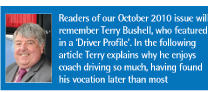 Gift Vouchers
Stuck for an orginal gift, why not puchase gift vouchers for the theatre, a shopping trip or wonderful trip to the coast, all denominations are available to suit your budget.
Facebook
Be sure to follow Terry Bushell Travel on Facebook to find out about news and special offers, along with last minute deals!
Terry Stars in Route-One Magazine
Terry and the team are proud to share an article with you all that was published in Route-One magazine. This magazine is the leading magazine for the coach and tours industry.
The article documents a special insight into Terry Bushell Travel and acknowledges the unique offering that Terry Bushell Travel has to offer simply Click here to read more.
Events and Promotions
Remember that from time to time, we like to go out and promote our unique and personable tours, and welcome new customers.We love to meet with friends and clients, old and new, and to promote our forthcoming holiday tours, so please if you do see us, pop over and say hello.
Fundraising
At Terry Bushell Travel we like to support the local community, such as donating vouchers for charity raffle prizes, particularly those that are close to our hearts, or giving talks at local events.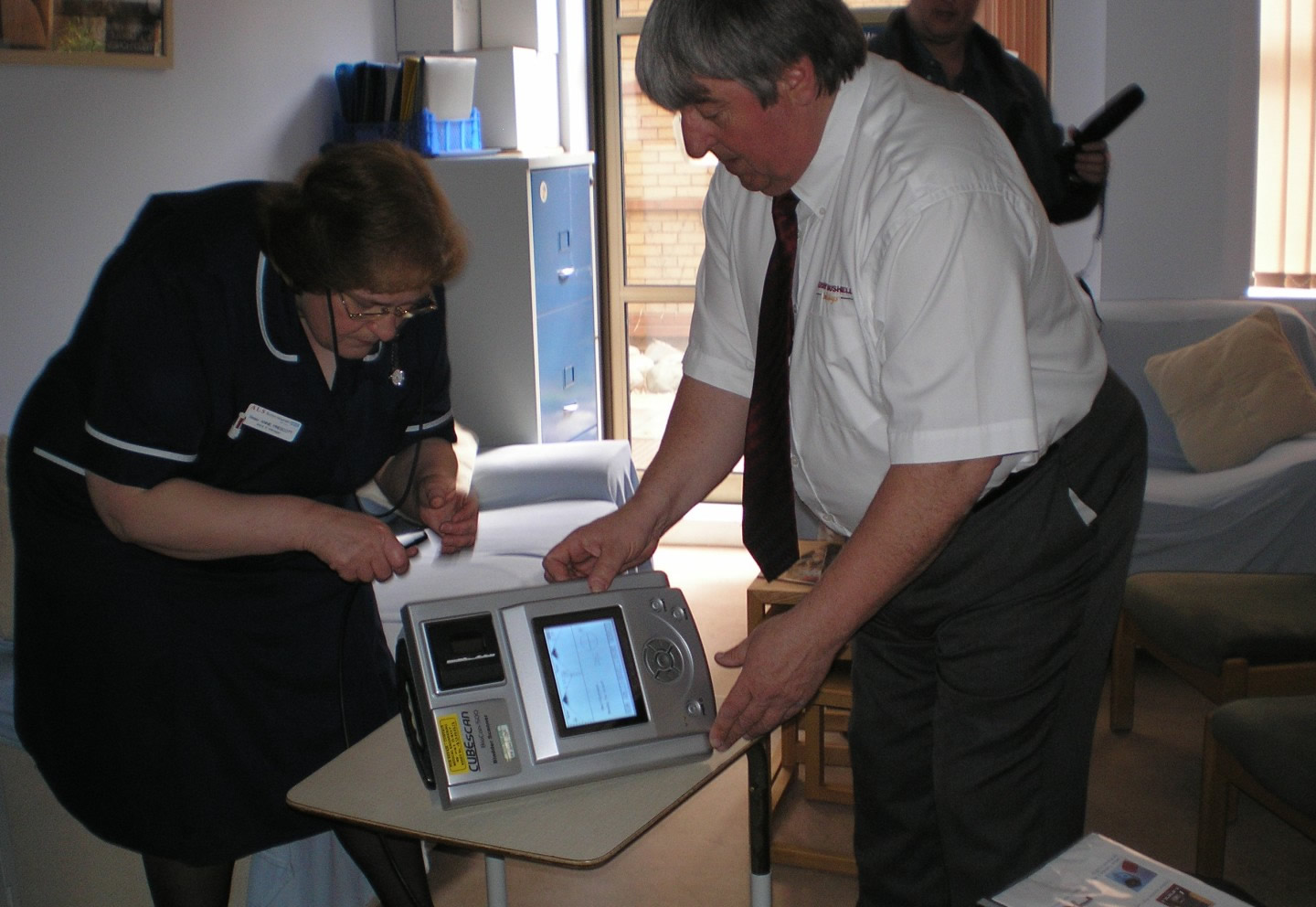 The Burton Queens Hospital - Ward 6
Terry Bushell has raised money for many years, to help buy equipment and support the Doctors and Nurses who work hard to provide the best possible care.

If you have taken part during 2012, your money has been greatly appreciated and contributred towards our fundraising for Ward 6!